1950
In the beginning was an idea...
At the age of 37, Heinrich Pickerd founded H. PICKERD GmbH & Co. in Hanover on 1 April 1950. His aim was to offer consumers top quality products for home bakery which would save them time and effort.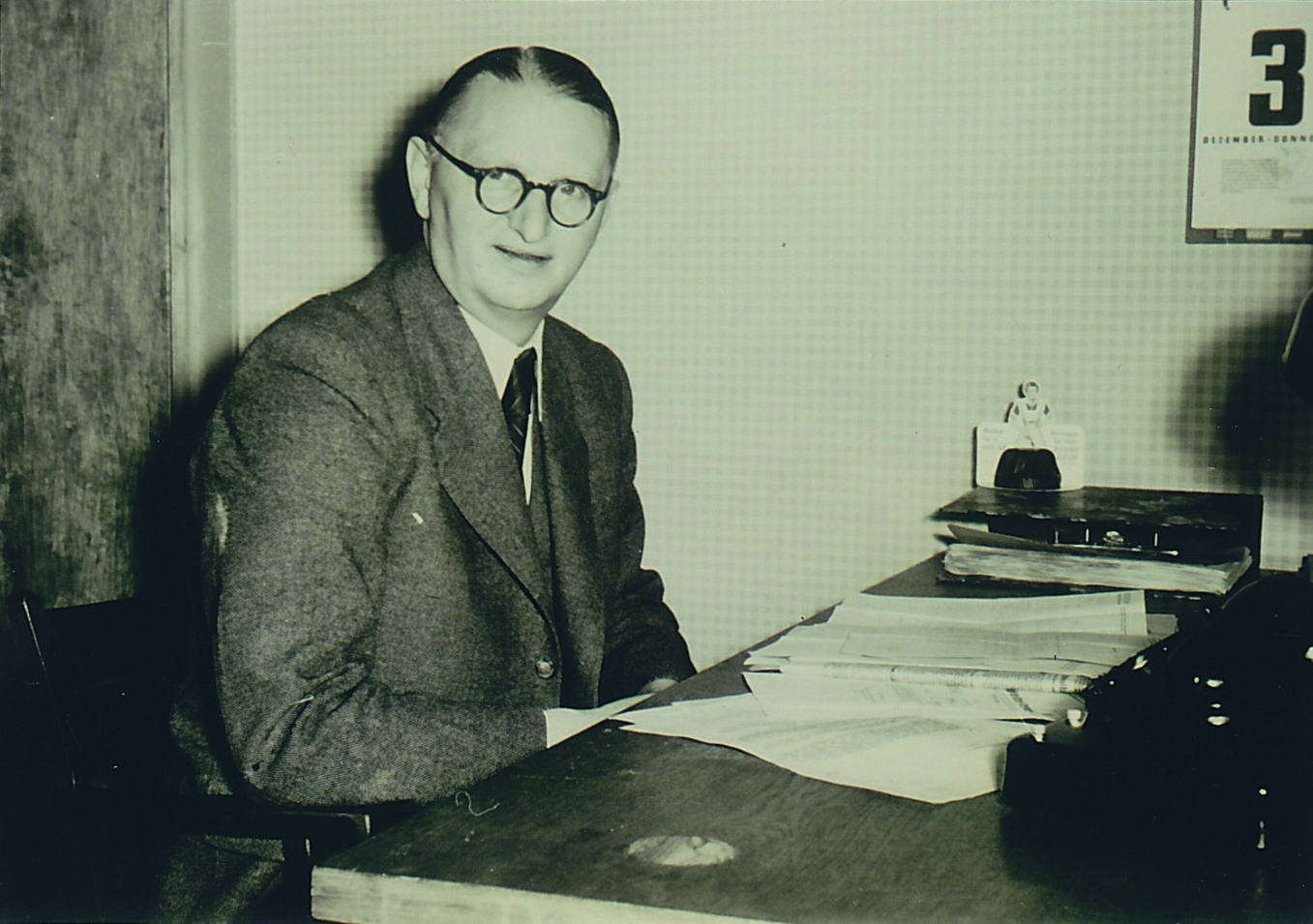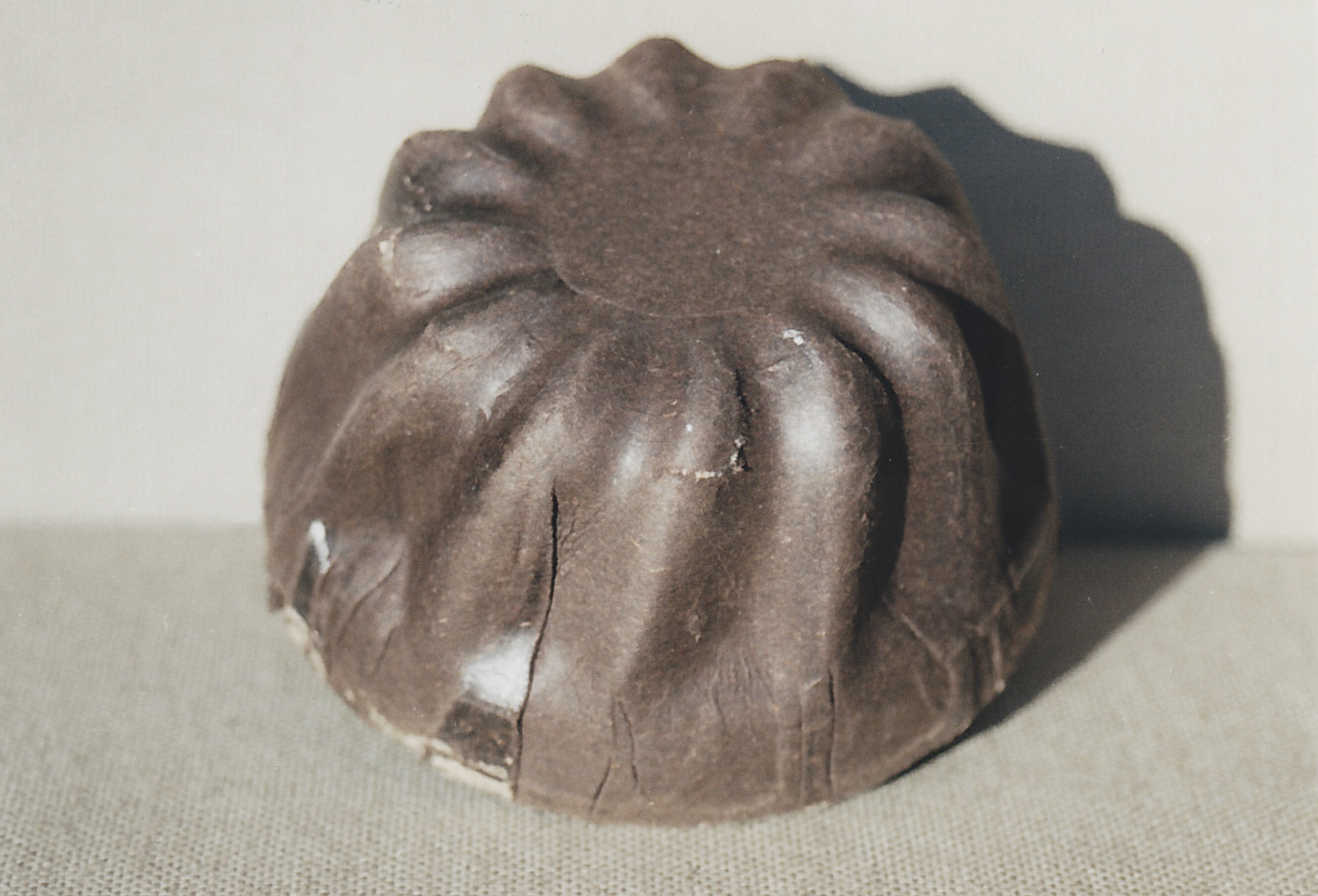 1953
The Gugelhupf was born
Heinrich Pickerd's biggest success was the first icing in household-sized packets. Its packaging in the famous shape of a Gugelhupf cake is unmistakeable. As one of the world's oldest, best-known and favourite cake moulds, it was so immediately recognisable that Heinrich Pickerd had the packaging registered as a utility model with the German patent office.
1956
Move to the new PICKERD headquarter
The company moved into its new headquarters, with larger and more modern production facilities, in the Vahrenwald district of Hanover in 1956. An expansion with new administration and logistics facilities was completed in the 1960s.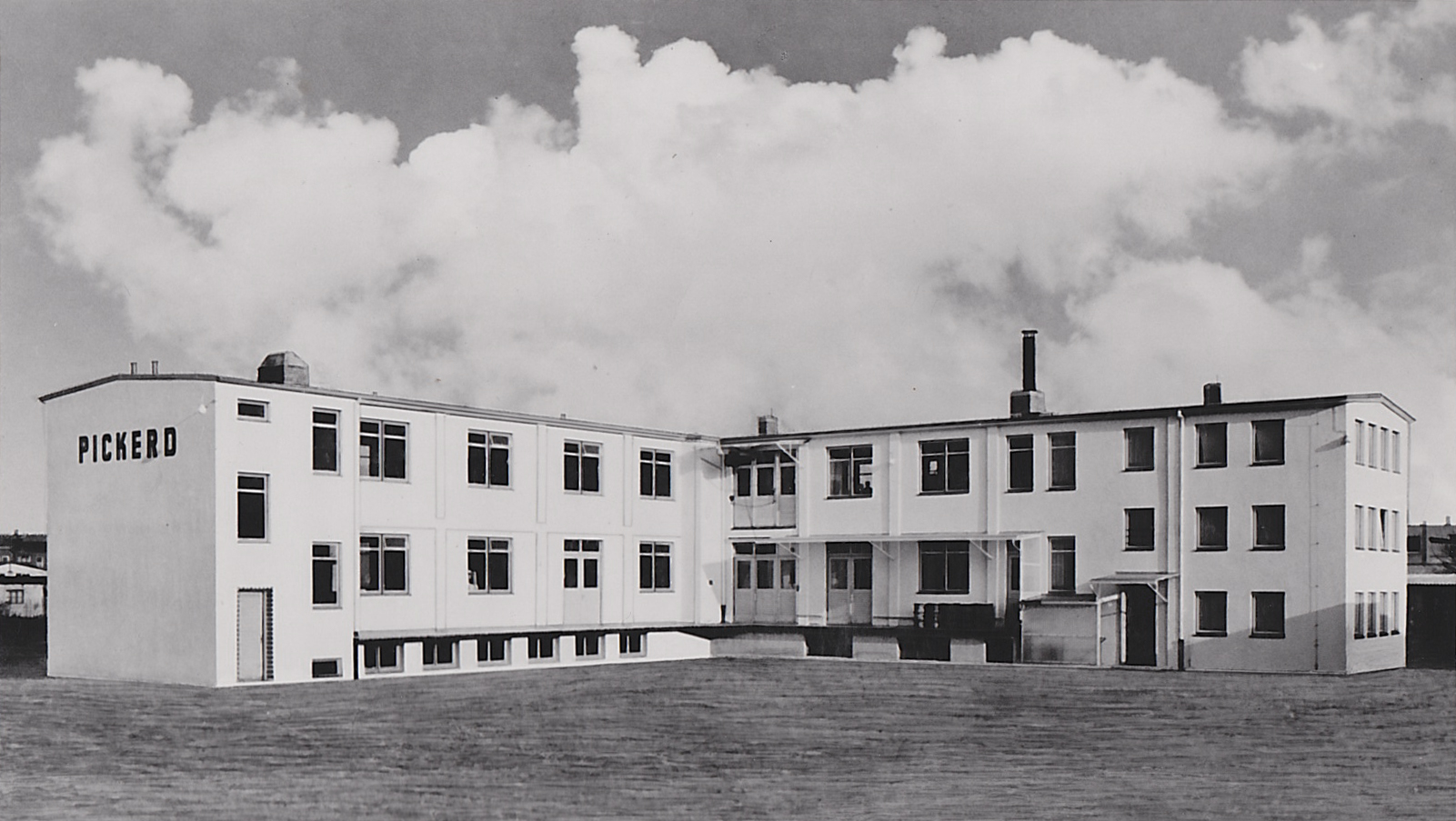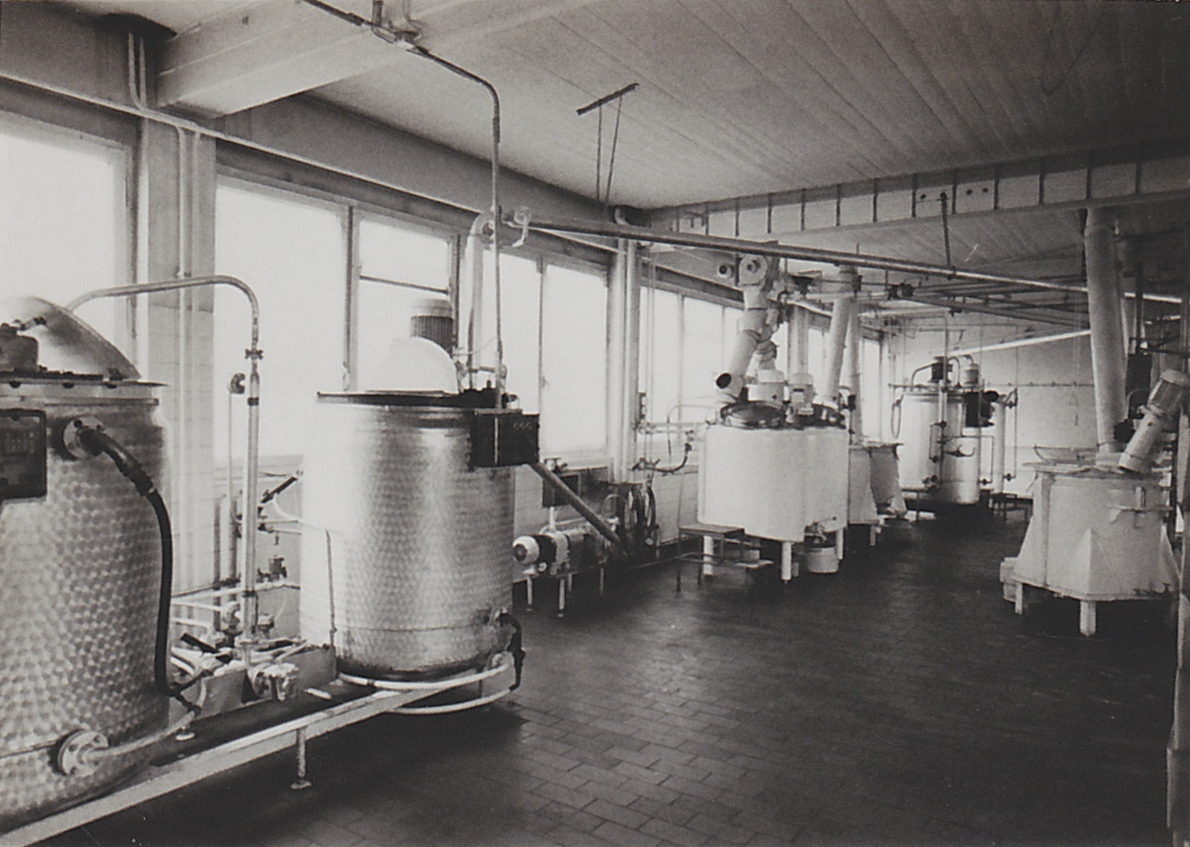 1979
A milestone for PICKERD
With the installation of the first deep semiautomatic filling and packaging machine, it became possible to produce large amounts of cake icings in different flavours for the first time.
1993
PICKERD is continuously growing: move to today's headquarters in Burgwedel, near Hannover
The company headquarters moved from Hanover to a modern administration and production building in Großburgwedel in August 1993. Production and logistics expanded significantly in the years that followed.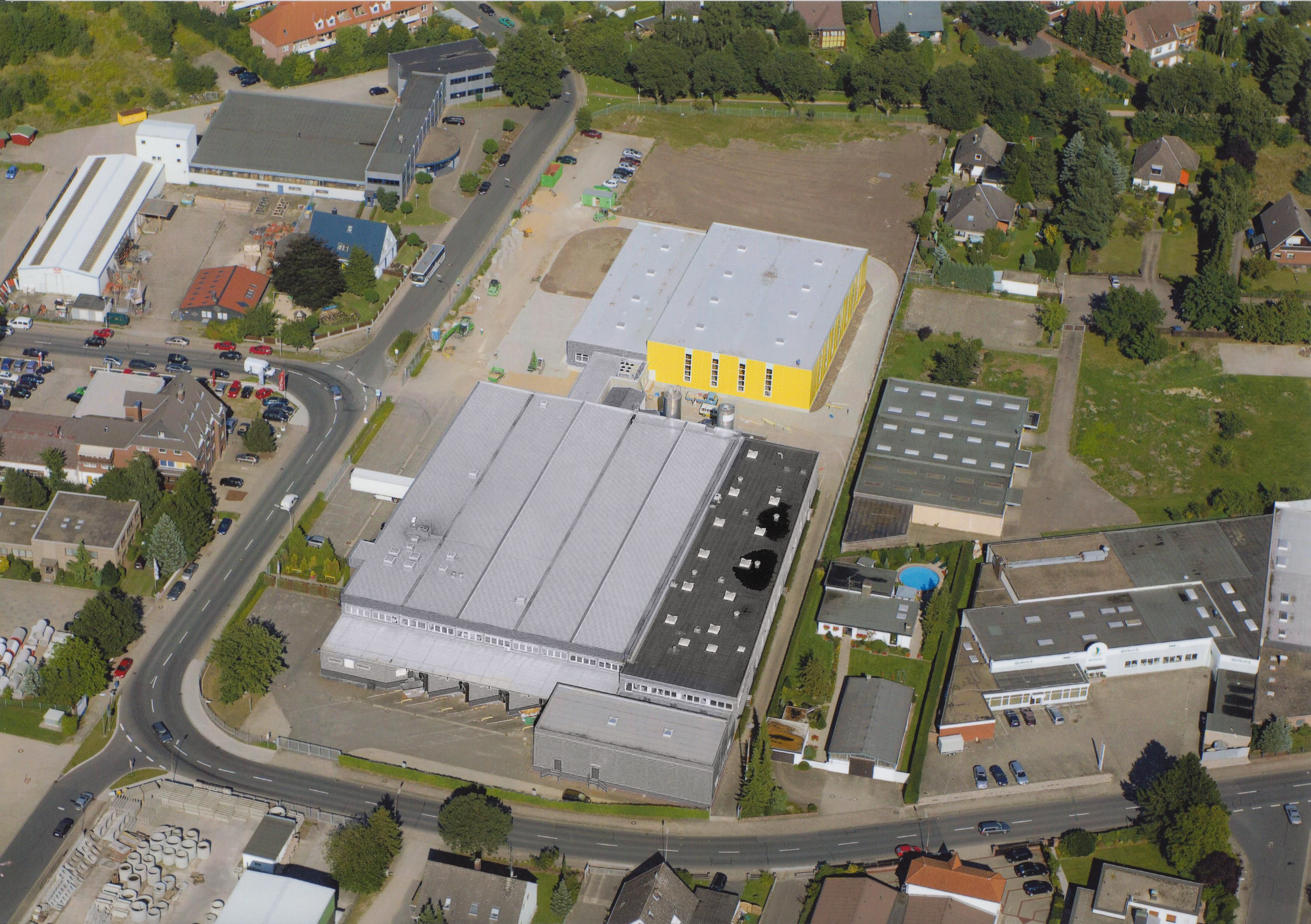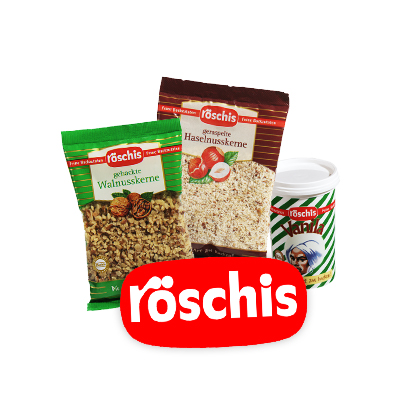 2004
Acquisition of the company Rösch & Eggers
Rösch & Eggers, a company specialising in almonds, hazelnuts and walnuts, was acquired in 2004. Its products were integrated into PICKERD's product range. The new logistics centre was built in the following year, and modern machinery for processing and packaging almonds and nuts was integrated into production.
2018 and 2019
Award-winning
In 2018 and 2019, PICKERD was designated the top brand for baking aids and ingredients by the Lebensmittel Zeitung, the leading trade publication in the consumer goods sector.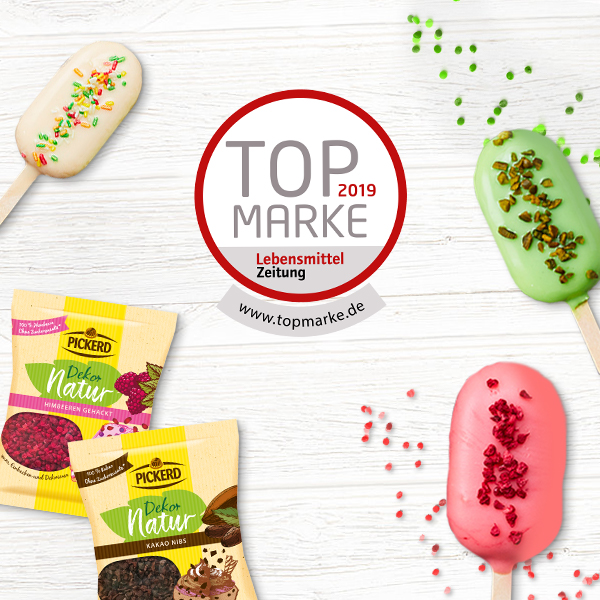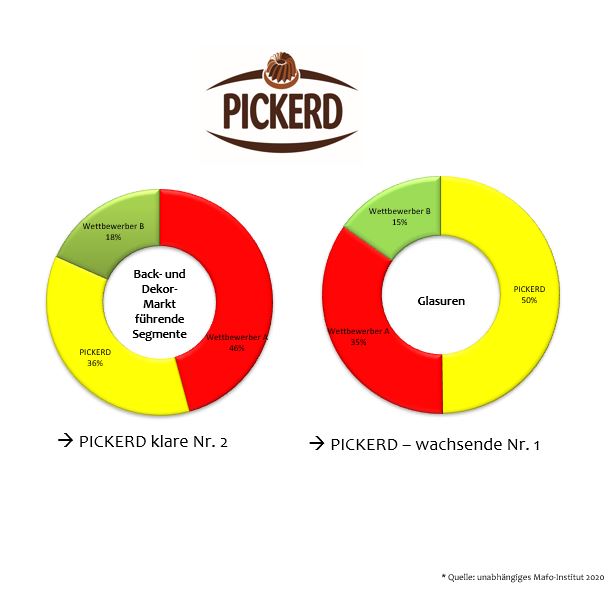 2020
Where we stand now
PICKERD is a growth leader, No. 1 in icings and No. 2 in leading baking and decoration segments.
2021
PICKERD is again a family-owned business
Change of ownership at H. Pickerd GmbH & Co. KG in Burgwedel: Managing Director Christoph Ludwig, who has run the PICKERD since 2013, acquired the 100% share in PICKERD from the previous shareholders in April 2021 and now, as the owner, will continue to run the company in future.
The company is thus once again an owner-operated family business. The employees identify even more closely with the company and are happy to be part of the PICKERD family.
2013 - today
Investments in the future
Investments in new, modern production equipment (for icing, decorative sprinkles and fruit products) and improved production processes will ensure that we can meet increasing demands for quality, consumer protection and food safety well into the future.